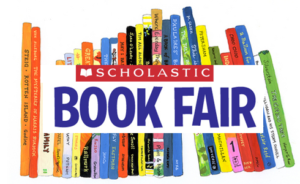 Upper Pine School Scholastic Book Fair November 15-19th
Dear families,
Our Scholastic Student Book Fair & Virtual Book Fair are here!  
Students will have an opportunity to look at and shop for books in-person in the school library during the school day.  Cash, cheques made payable to Upper Pine School, and credit cards are accepted.
To ensure families are part of the excitement, Scholastic has developed a Virtual Book Fair to provide an opportunity for our students and their families to experience the joy of browsing a book fair together.
When it's time to shop, visit our school's Virtual Book Fair using this link:
           https://virtualbookfairs.scholastic.ca/pages/5165214
Virtual Book Fair orders will be sent to the Upper Pine School for
distribution. Once your purchases arrive at the school, I will notify
you with pick-up information.  
Questions?  Call Mrs. Gilmour  at 250-827-3691
Happy reading!